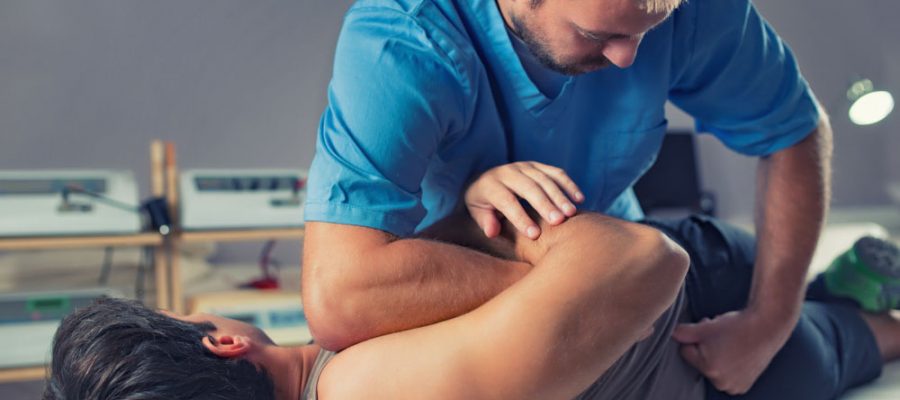 At Henry Chiropractic, we provide the best chiropractic care to all of our patients. Our local chiropractors have years of training, expertise, and experience, and we stay up to date on the most advanced chiropractic techniques. From neck pain relief to back pain treatments and more, we offer reliable services that are sure to make you feel better. We serve the greater Pensacola, FL area.
The Pensacola Source for Auto Accident Injury Treatment
Accidents happen, and oftentimes injuries follow. Broken bones, lacerations, and bruises are easy to spot. However, whiplash isn't always obvious. Ignoring a potential case of whiplash can lead to long-term pain, so pay attention to signs like dizziness, headaches, and soreness. If you are feeling any of these symptoms from an accident injury, you are going to want to be treated by a chiropractor. Come See Us Today!

Learn more
Pensacola Chiropractic Care
Are you suffering from back or neck pain? Our advanced spinal correction and chiropractic adjustments can provide the relief you are looking for. The state-of-the-art chiropractic techniques we use are safer, more comfortable, and more effective than ever before. Visit us today at Henry Chiropractic for all your chiropractic care needs.

Learn more
Corrective Chiropractic Exercises
Skeletal misalignment and improper use can cause pain and injuries over time. Targeted corrective exercises and stretches can strengthen and correct irregularities in your body which may be causing pain. We can teach you how to perform these corrective chiropractic exercises in the comfort of your own home.

Learn more
Lifestyle Advice
Our chiropractors will address your specific condition with chiropractic care as well as coach you toward a healthier lifestyle. For example, depending on your particular health challenges, we might ask you to avoid certain activities or show you ways to do them differently. Our goal is to help you learn how to live a fulfilling, happy lifestyle.

Learn more
Nutritional Counseling
Do you know which supplements and vitamins are good for you? Do you know how these supplements and vitamins interact with one another? Nutrition is an important part of overall wellness. During nutritional counseling, our experienced chiropractic health professionals can recommend nutritional supplements and healthy food choices based on your individual needs.
Learn more
Massage Theraphy
Massage therapy feels incredible, and helps the body achieve balance and health. Massage Therapy treatment can increase blood circulation, reduce swelling, relax your muscles, relieve muscle pain and spasms, increase range of motion, and aid in recovery. Some studies show a single session of massage therapy may help boost your immune system! Call today to find out how our massage and muscular therapy complements our chiropractic care.
Learn more
Spinal & Postural Screenings
Prevention is essential when it comes to your spinal health. Posture and spinal screenings can reveal important health information. At Henry Chiropractic, we provide screenings at area malls, community events, health fairs, and places of employment throughout the Pensacola community. Call today to arrange a posture and spinal screening at your event or workplace.
Learn more