Looking for a trusted Chiropractic Clinic in Pensacola, FL? Look no further than Henry Chiropractic Clinic. With their experienced team and dedication to providing quality care, they have established themselves as a go-to option for chiropractic treatment. Whether you're dealing with back pain, neck discomfort, or any other musculoskeletal issue, Henry Chiropractic Clinic is equipped to help you find relief. Endorsed by many satisfied patients, their commitment to comprehensive care sets them apart. Discover why Henry Chiropractic Clinic is the top choice for chiropractic services in Pensacola.
Services Offered
Chiropractic Adjustments
At Henry Chiropractic Clinic, we offer a range of services to help you achieve optimal wellness. One of our main services is chiropractic adjustments. Our qualified chiropractors are skilled in using manual techniques to manipulate the spine and joints to alleviate pain and improve mobility. Chiropractic adjustments can help with a variety of conditions, including back pain, neck pain, headaches, and joint problems. Our team is committed to providing personalized care and designing treatment plans tailored to your specific needs.
Massage Therapy
In addition to chiropractic adjustments, we also provide massage therapy services. Our experienced massage therapists are trained in various techniques, including Swedish massage, deep tissue massage, and sports massage. Massage therapy can help relax tense muscles, improve circulation, reduce stress, and promote overall well-being. Whether you are dealing with muscle soreness, chronic pain, or simply want to indulge in a relaxing massage, our therapists can customize the treatment to address your individual concerns.
Physical Rehabilitation
At Henry Chiropractic Clinic, we recognize the importance of a holistic approach to healing and recovery. That is why we offer physical rehabilitation services to complement our chiropractic and massage therapy treatments. Our qualified practitioners will guide you through exercises and stretches aimed at improving strength, flexibility, and overall physical function. Whether you are recovering from an injury or seeking to improve your athletic performance, our physical rehabilitation services can help you reach your goals.
Spinal Decompression
As part of our comprehensive range of services, we also provide spinal decompression therapy. This non-surgical treatment involves gently stretching the spine to relieve pressure on the discs and promote healing. Spinal decompression can be an effective solution for conditions such as herniated discs, sciatica, and degenerative disc disease. Our skilled chiropractors will assess your condition and recommend the most appropriate course of treatment to alleviate your pain and improve your quality of life.
Highly Skilled Team
Qualified Chiropractors
When it comes to your health and well-being, you want to ensure that you receive care from highly skilled professionals. At Henry Chiropractic Clinic, we have a team of qualified chiropractors who are dedicated to providing exceptional care. our chiropractors have undergone extensive training and have the knowledge and expertise to diagnose and treat a wide range of musculoskeletal conditions. They stay up to date with the latest advancements in the field and utilize evidence-based techniques to deliver effective and safe chiropractic treatments.
Experienced Massage Therapists
Our team at Henry Chiropractic Clinic also includes experienced massage therapists who are passionate about helping patients achieve optimal wellness. With their expert hands, they are able to provide therapeutic massages that target specific areas of tension and pain. Our massage therapists have extensive knowledge of the human anatomy and various massage techniques, allowing them to tailor each session to address your unique needs. They create a comfortable and soothing environment, ensuring that you leave feeling relaxed, rejuvenated, and free from muscle pain and stress.

This image is property of www.henryclinic.com.
State-of-the-Art Facilities
Modern Equipment
To provide you with the best possible care, we have invested in state-of-the-art equipment at Henry Chiropractic Clinic. Our clinic is equipped with modern chiropractic tables, spinal decompression machines, and other specialized equipment to facilitate accurate diagnosis and effective treatment. We utilize the latest technological advancements in the field to ensure that you receive the most advanced and efficient care available. Our commitment to using modern equipment reflects our dedication to providing high-quality services and achieving the best possible outcomes for our patients.
Comfortable Environment
We believe that your healing journey should be a comfortable and relaxing experience. That is why we have created a comfortable environment at Henry Chiropractic Clinic. From the moment you step into our clinic, you will be greeted by our friendly staff and welcomed into our inviting reception area. Our treatment rooms are designed to promote relaxation and tranquility, allowing you to unwind and fully enjoy your chiropractic adjustments and massage therapy sessions. We strive to create a warm and welcoming atmosphere where you can feel at ease and confident in the care you receive.
Patient-Centric Approach
Individualized Treatment Plans
At Henry Chiropractic Clinic, we understand that each patient is unique and requires personalized care. That is why we take a patient-centric approach to treatment. Our chiropractors and therapists will take the time to listen to your concerns, conduct a thorough examination, and create an individualized treatment plan tailored to your specific needs. We believe in addressing the root cause of your pain or discomfort and providing targeted treatments that address your unique circumstances. With our patient-centric approach, you can trust that you will receive the care and attention you deserve.
Focused on Patient Education
In addition to providing personalized treatments, we are also committed to empowering our patients through education. We believe that knowledge is key to achieving and maintaining optimal wellness. Our team at Henry Chiropractic Clinic will take the time to explain your condition, the underlying causes, and the treatment options available to you. We will provide you with the information and tools you need to make informed decisions about your health and actively participate in your own care. By empowering you with knowledge, we strive to help you achieve long-term health and well-being.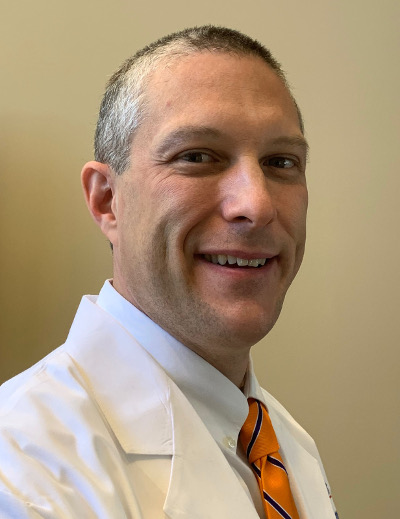 This image is property of www.henryclinic.com.
Positive Customer Experiences
Testimonials
At Henry Chiropractic Clinic, we pride ourselves on providing exceptional care and delivering positive outcomes for our patients. Don't just take our word for it – read what our satisfied patients have to say. We have received numerous testimonials from individuals who have experienced significant improvement in their pain, mobility, and overall well-being through our chiropractic adjustments, massage therapy, and other services. These testimonials serve as a testament to the quality of care we provide and the positive impact we have on our patients' lives.
Online Reviews
In addition to testimonials, you can also find a wealth of positive reviews about Henry Chiropractic Clinic online. Our satisfied patients have taken the time to share their experiences and the positive results they have achieved through our services. These online reviews are a reflection of the trust and satisfaction our patients have in the care they receive from our highly skilled team. We encourage you to explore these reviews and see for yourself the positive impact we have on the lives of our patients.
Convenient Location
Accessible to Pensacola Residents
We understand the importance of convenience when it comes to seeking healthcare services. That is why Henry Chiropractic Clinic is conveniently located in Pensacola, FL. Whether you reside in the heart of the city or the surrounding areas, our clinic is easily accessible to Pensacola residents. With our central location, you won't have to travel far to receive the quality chiropractic and massage therapy care you deserve.
Ample Parking Space
Parking can be a hassle, especially when you are seeking healthcare services. At Henry Chiropractic Clinic, we offer ample parking space to ensure that your visit to our clinic is stress-free from start to finish. You can easily find a parking spot right outside our clinic, allowing you to conveniently access our services without the hassle of searching for parking. Your comfort and convenience are our top priorities, and our ample parking space is just one way we strive to make your experience as smooth and hassle-free as possible.

This image is property of www.henryclinic.com.
Affordable Pricing
Competitive Rates
At Henry Chiropractic Clinic, we believe that high-quality healthcare should be accessible to everyone. That is why we offer competitive rates for our chiropractic adjustments, massage therapy, and other services. We strive to provide exceptional care at affordable prices, ensuring that you receive the care you need without breaking the bank. Our transparent pricing policy means that you won't be faced with any unexpected costs or hidden fees – the price you see is the price you pay. We are dedicated to helping you achieve optimal wellness without compromising your budget.
Insurance and Payment Options
We understand that navigating insurance and payment options can be complex and overwhelming. That is why our team at Henry Chiropractic Clinic is here to assist you every step of the way. We accept a wide range of insurance plans and will work closely with you to determine your coverage and assist with the billing process. In addition, we offer flexible payment options and accept various forms of payment, including cash, credit cards, and personal checks. Our goal is to make your experience at our clinic as seamless as possible, including the financial aspects.
Holistic Wellness
Promotes Overall Health
At Henry Chiropractic Clinic, we believe in the importance of holistic wellness. While our main focus is chiropractic care and massage therapy, we recognize that optimal health extends beyond treating specific conditions or symptoms. That is why we take a comprehensive approach to care, aiming to promote overall health and well-being. Our treatments not only target your immediate concerns but also work towards improving your overall physical and mental health. We believe that by addressing all aspects of your well-being, we can help you achieve long-lasting and sustainable wellness.
Beyond Chiropractic Care
In addition to our chiropractic adjustments and massage therapy services, we also offer additional support for holistic well-being. Our team can provide guidance on nutrition, exercise, and lifestyle modifications that can complement your chiropractic care and promote overall health. We believe that by incorporating these elements into your treatment plan, we can enhance the effectiveness of our services and support your journey towards optimal wellness. Our holistic approach sets us apart and demonstrates our commitment to your long-term health and happiness.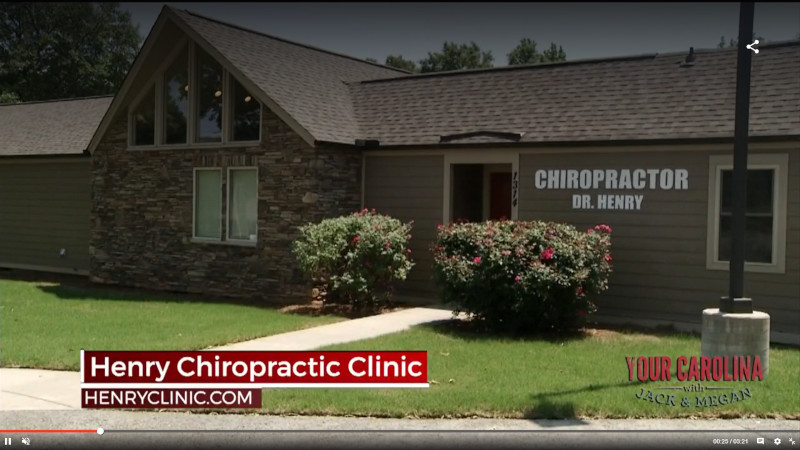 This image is property of www.henryclinic.com.
Community Engagement
Sponsorship of Local Events
At Henry Chiropractic Clinic, we believe in giving back to the community we serve. We proudly sponsor local events and initiatives to support the health and well-being of our community. Whether it's a charity run, a health fair, or a wellness workshop, you can often find our team actively involved in promoting and advocating for better health. We are committed to making a positive impact beyond the walls of our clinic and fostering a healthier and happier community.
Active Participation in Health Initiatives
In addition to sponsoring local events, we also actively participate in health initiatives aimed at improving the well-being of our community. Our team collaborates with other healthcare professionals, local organizations, and community leaders to develop and implement programs that promote preventive care, educate the public, and address specific health concerns. By actively engaging in health initiatives, we strive to make a lasting difference in the lives of individuals and families in Pensacola and beyond.
Flexible Appointment Scheduling
Convenient Hours
We understand that your schedule may be busy and that finding time for healthcare appointments can be challenging. That is why we offer convenient hours at Henry Chiropractic Clinic. Our extended office hours include evenings and weekends, making it easier for you to find a time that works for you. Whether you prefer morning, afternoon, or evening appointments, our flexible schedule ensures that you can receive the care you need without sacrificing your other commitments. We believe that access to high-quality healthcare should be convenient, and our flexible appointment scheduling reflects our commitment to your convenience.
Same-Day Appointments
In addition to flexible hours, we also offer same-day appointments at Henry Chiropractic Clinic. We understand that certain conditions require immediate attention, and waiting for days or weeks for an appointment may not be practical. If you are in need of urgent care or simply prefer to be seen without delay, our same-day appointment option is the solution. Contact our clinic, and our friendly staff will do their best to accommodate your needs and ensure that you receive the care you need when you need it.
In conclusion, Henry Chiropractic Clinic offers a comprehensive range of services aimed at helping you achieve optimal wellness. With highly skilled chiropractors, experienced massage therapists, state-of-the-art facilities, and a patient-centric approach, we are dedicated to delivering exceptional care. Our positive customer experiences, convenient location, affordable pricing, holistic wellness approach, community engagement, and flexible appointment scheduling make us a trusted healthcare provider in the Pensacola area. We invite you to experience the difference at Henry Chiropractic Clinic and take the first step towards a healthier and happier you.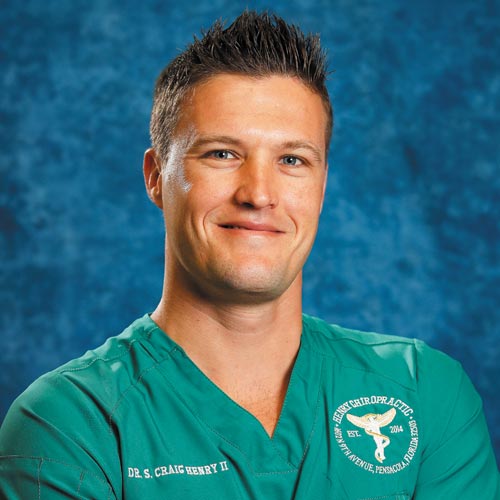 This image is property of drcraighenry.com.